Open, Airy
Single-Story Homes.
The eight Garden Flats for lease are centered around the outdoor living experience, with a thoughtful balance between tall windows and gallery walls fit for an extensive art collection. Configured generously on a single level, these residences boast three bedrooms and ample space for dining and entertaining.
Featuring open-plan living and unobstructed spaces, the Garden Flats transition effortlessly from interiors to private balconies and terraces which open onto the interior courtyard. The homes feature direct lift access to a private entry foyer from the lobby and subterranean parking garage.
Featured Garden Flat
Residence 10
2,226 square feet
Three bedrooms
Three bathrooms
Powder room
Download Floor Plan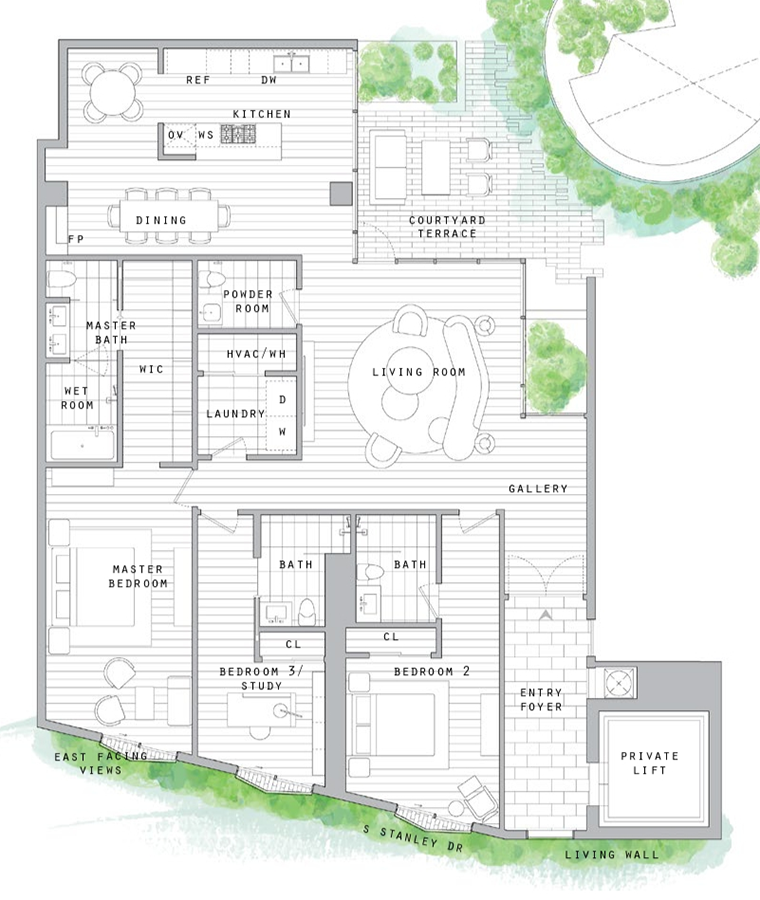 Inquire below for more information on Gardenhouse Beverly Hills.