An Inspired
Modern-Day Village.
An Inspired
Modern-Day Village.
Reminiscent of the lush hillside that provides the iconic backdrop of Beverly Hills, the sculptural facade of Gardenhouse is the canvas for the largest living wall in the country. Comprised of native plants and succulents that transform with the seasons, creating a living, ever-evolving art piece, the living wall is intelligently designed to block out the sounds of the city while both drawing in and filtering the warm California sunlight.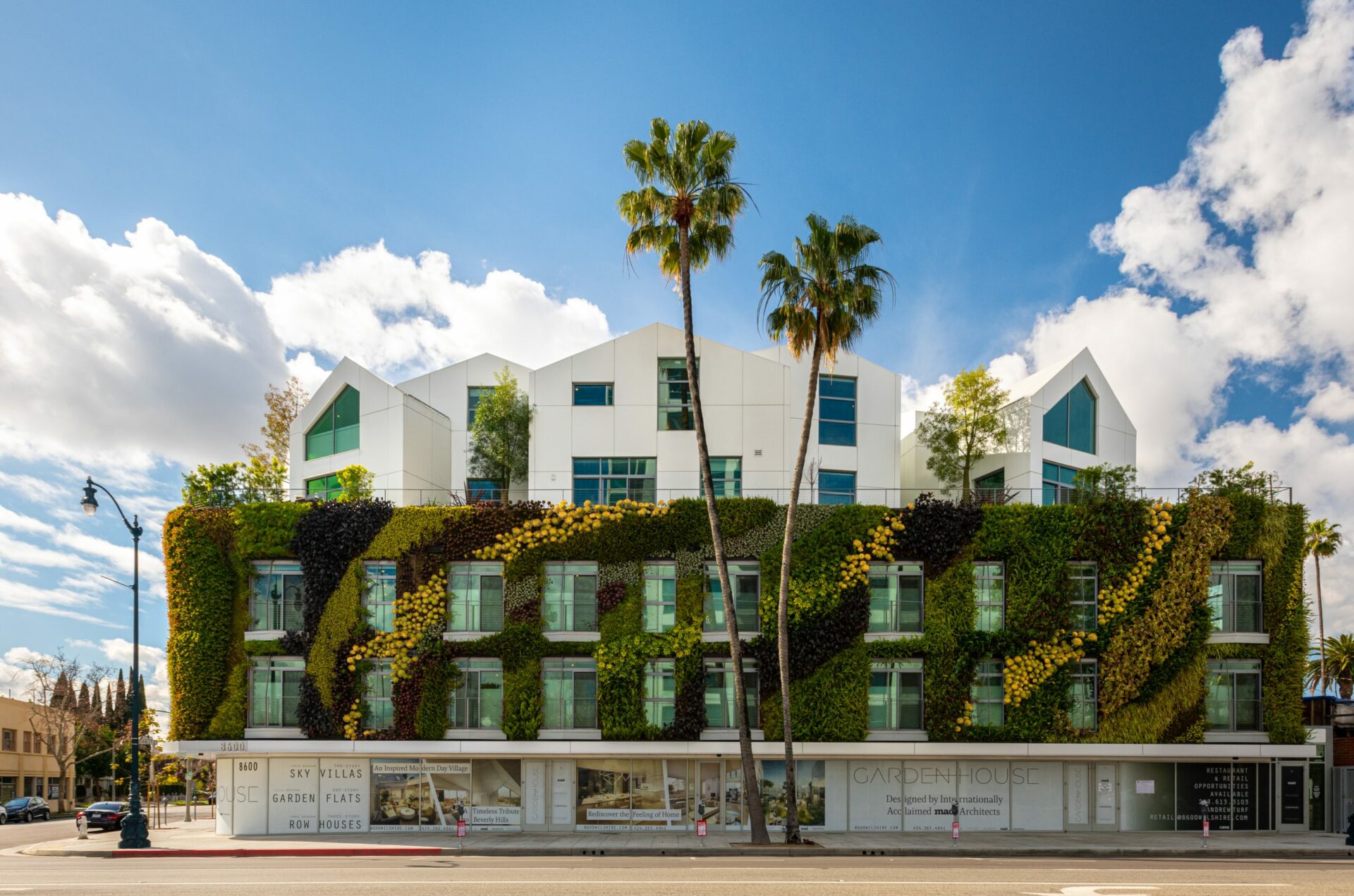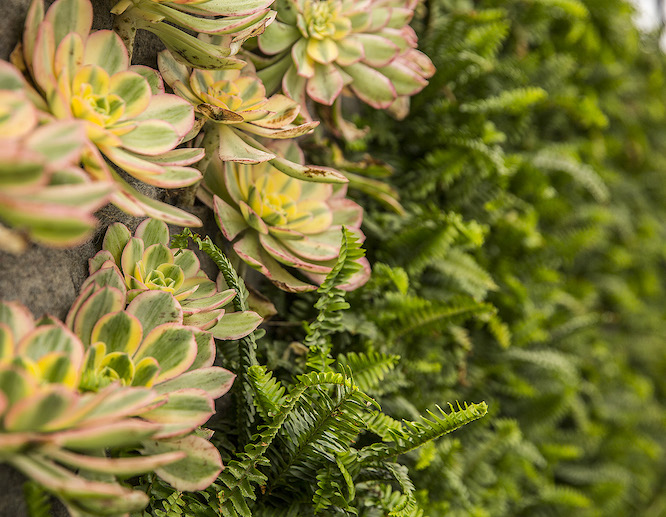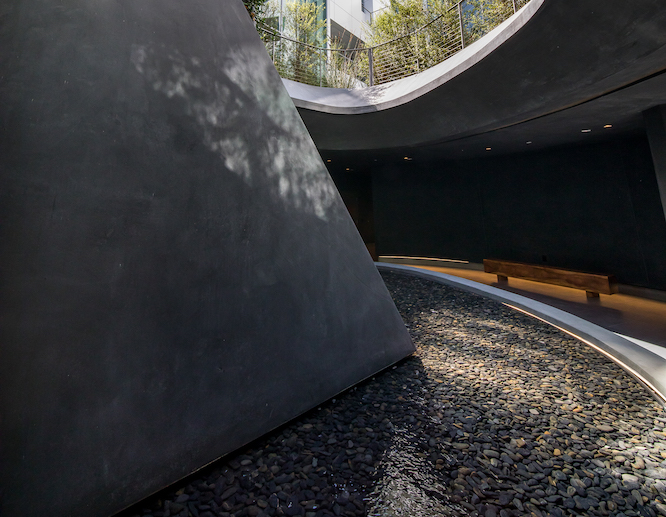 At the center of Gardenhouse is a reflecting pool, an homage to the natural springs in Beverly Hills that first brought the community together, that mirrors the sky and materiality overhead. The residences, meticulously sited to ensure privacy, encircle a central, open-air atrium where a lush canopy of trees and a secret garden offer an unparalleled sense of seclusion.
Constituting a modern-day village, Gardenhouse's residences provide the space and privacy of a signature custom home, yet offer all the benefits of a boutique residential community—including effortless lock-and-leave living. Among the comforts and benefits are residential concierge service, direct lift access to each residence and private subterranean parking. Gardenhouse provides an inspired enclave where residents can luxuriate in absolute privacy or venture out to enjoy the arts, culture and lifestyle of Beverly Hills.